About Warren Brumel, Esq.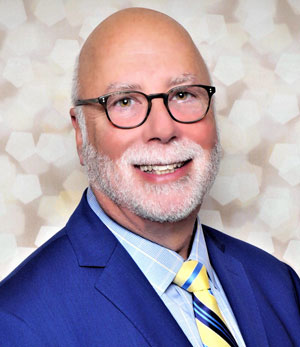 Warren Brumel is a skilled bankruptcy attorney with more than 30 years of experience helping clients rebuild their financial lives. Serving the Monmouth and Middlesex County, New Jersey area, Mr. Brumel is dedicated to educating his clients regarding their legal rights pertaining to their personal and small business finances. In the midst of financial distress, new clients are often feeling overwhelmed and hopeless when they first schedule a free consultation with Mr. Brumel – and these same clients are pleasantly surprised to learn through Mr. Brumel's vast experience and solid legal knowledge, that they will soon be on the road to financial recovery.
Financial difficulties present painful and distressing problems which everyone would like to avoid. However, when the situation arises where legal services are advisable, you want to be sure that your lawyer has the expertise and experience to handle your situation effectively.
Attorney Warren Brumel, located in Keyport at 65 Main Street, has over thirty years experience practicing bankruptcy law in the Bayshore area. He provides professional, personal and confidential advice to help you resolve your financial difficulties. He will carefully consider all aspects of your particular case, answer your questions, and fully explain your rights. In many cases, you may be able to prevent foreclosures and repossessions and reorganize your affairs to provide a dignified and simplified way of repaying of your debts. He will help put an end to creditor harassment, wage garnishment and lawsuits, and help you take steps toward a fresh financial start.
In some cases, Mr. Brumel may even be able to rid you of the debt associated with second or third mortgages and home equity loans, while you keep your home. It may also be possible to significantly lower your monthly car payment, if the vehicle is worth less than the amount you owe on it.
Mr. Brumel, who earned a doctorate in law from Rutgers University, is an active member of the National Association of Consumer Bankruptcy Attorneys. He is a frequent lecturer on bankruptcy law and was a featured panelist at the New Jersey Bankruptcy Bench-Bar conference.
Convenient appointments are available and affordable fee arrangements can be made.
If you or your small business are facing financial distress, you should know your legal rights. Contact the office of Attorney Warren Brumel for a free consultation*. By using the proper channels, and with assistance from a knowledgeable professional whose practice is limited solely to bankruptcy related matters, your financial future may be brighter than you think.